Good Business for those in the Business of Good
In this multimedia podcast, Your Part-Time Controller, LLC highlights professionals and stories from the nonprofit sector and beyond. Mission Business features discussions, interviews, and additional segments to immerse the audience in the great work of socially responsible and mission-based organizations. Through the delivery of entertaining hosts, guests, and topics, viewers and listeners have the opportunity to be inspired and learn something new.
About Our Host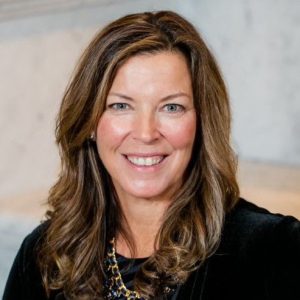 Jennifer Alleva, Managing Partner, Your Part-Time Controller, LLC
Jennifer Alleva is Managing Partner at Your Part-Time Controller, LLC,(YPTC) the nonprofit accounting specialists. A Boston College graduate and CPA, Jennifer joined YPTC in 2003 after a career in public accounting with Arthur Andersen and as Director of Finance and CFO with several companies.
Jen is a subject matter expert in nonprofit accounting and leadership. Her personal mission and the mission of YPTC is to educate Executive Directors and Board members on nonprofit financial management issues and best practices. Jen has served as an adjunct professor at the University of Pennsylvania Fels Institute and is often asked to speak on nonprofit financial management issues.  She is a South Jersey Impact100 member, raises funds and awareness for Parent Project Muscular Dystrophy, has been Treasurer of the Board for Catholic Partnership Schools in Camden since 2012 and recently joined the Board of the Greater Philadelphia Cultural Alliance. In addition, Jen is the founder of the highly successful Women in Nonprofit Leadership (WINPL) Conference.
Production Team
Your Part-Time Controller, LLC
Ericka Blair, Producer
Jerilyn Dressler, Producer
PWP Video
Pat Ganley, Director and Editor
Michael Schweisheimer, Producer
Dave Winston, Producer
Our partners at PWPvideo produce the Mission Business Podcast. Like YPTC, they serve the nonprofit sector creating Media with a Mission. Check them out at www.pwpvideo.com